How to Make a Podcast Channel on Discord in 2023
5 minutes read
Categories
podcasts
planning
discord
Updated on
January-26-2023
Published on
January-23-2023
Howdy there! 👋
In this article we will teach you how to setup a podcast channel on your Discord server.
This is not a complete guide on how to create podcasts on Discord. If that is what you need, please checkout our other article on How to Make a Podcast on Discord in 2023.
Table of Contents
What is a Discord Podcast Channel?
On Discord there are two types of channels:
Text Channels: As the name implies text channels are channels used solely for text communication.
Audio Channels: These channels can be used to communicate over voice and video. These are not for Zoom type video calls or the like, instead Audio Channels are a virtual hangout spot where people can join and leave, to talk or just listen, as they please.
A Discord Podcast Channel can refer to either a Voice Channel you use for recording your podcast episodes or to Stage Channels. Stage Channels are a special type of voice channel which we will explain in more detail below.
If you want to record a podcast directly within your Discord server you can use any of the following channel options:
Use the "General" audio channel included by default on all servers
Add a new audio channel to your server that is specifically for recording your podcast
Setup a Stage Channel. We recommend Stage Channels to people who are looking to interact with audiences during recording.
How do Stage Channels work on Discord?
Stage Channels are special voice channels that offer granular control over who can speak or not during a voice chat. That makes Stage Channels great for managing live audiences, which helps facilitate the creation of highly interactive podcasts. On Stage Channels you can designate "speaking" permissions to only a select few members (the podcasts hosts & guests) while the rest of the community can only listen unless they are given explicit permission to speak.
With a Stage Channel, people who wish to make questions or participate in the discussion can request speaking permissions and then the hosts can grant these permissions at the appropriate time, for example a Q&A session after a section of a discussion is complete. This feature is available for Community Servers only.
On the following section will cover how to enable Community Servers and how to setup and use a Stage Channel.
How to set up and use Stage Channels on Discord for recording podcasts
Setting Up Your Server on Discord for Your Podcast Channel
If you don't have a Discord account and server yet, please set those up first. You can use our guide on how to setup your Discord account and your first server.
How to Enable Community Server on Discord
What is a Community Server?
Community Servers are a special type of Discord Server meant for managing communities. Community Servers offer a set of features that help you grow, moderate, and run your community. Some useful tools in Community Servers that should be of particular interest to podcasters are:
Discovery: Make your podcast's server be available on public listings so that new listeners can find you.
Server Insights: For servers with 500 members or more you can see how your community is doing in terms of a wide variety of metrics. This should give you some extra insights about how much your content resonates with your audience.
Announcement Channels: This allow other servers to subscribe to notifications from your own server. This could be useful for broadcasting new episodes to followers within other communities.
Requirements for enabling a Community Server
According to this official support article from Discord you must enable the following settings on your server in order to run a community server:
Verification Level Setting
Explicit Media Content Filter
Rules or Guidelines Channel
Community Updates/Moderators Channel
Finally, you must agree with the Discord Community Guidelines and agree that Discord make check the contents of your community for safety.
Enable Community
Go to "Server Settings"
Click on "Enable Community" with the "Community" sub menu.
Press the "Get Started" button.
Go through all the steps on the setup page and click "Finish Setup" when you're done.
This article in more detail the requirements for enabling Community and how to enable your Community Server.
Create your first Stage Channel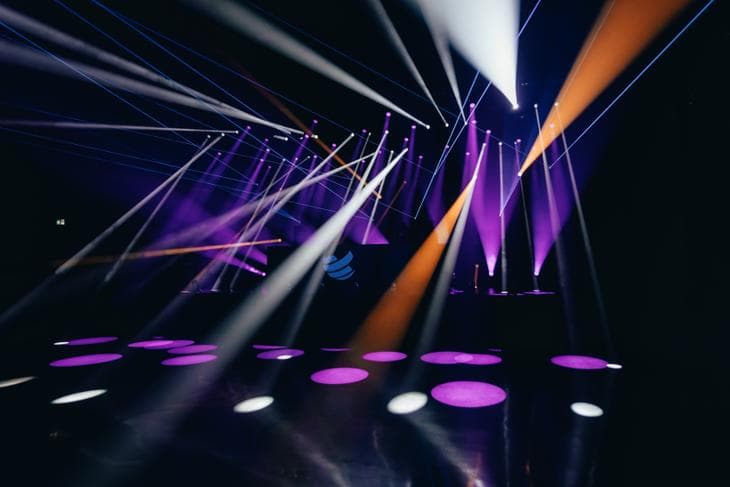 With your Community Server setup, now we can create our first Stage Channel.
Click on the "+" button appearing on the sidebar within the Voice Channels section.
On the "Create Stage Channel" window, choose "Stage Channel" as the channel type. Then, input the name of your Discord Stage Channel and click on Next.
Select the moderators for your channel's stage. Moderators can add or exclude other participants. This role should be assigned to your podcast co-hosts.
Once all the settings the are done, you'll have to provide a topic name for your Stage Channel in Discord. By clicking on "Open the Stage" you can start the conversation based on that topic. This could be your podcast episode's name.
You can get started today if you follow all the steps outlined in this article. Don't worry if you don't have a fancy microphone or if you are not still 100% sure of everything you will cover on your first episode. The most important thing is to get started so you will stay motivated. Then you can keep learning as you go.
Record the audio of your Stage Channel events
Remember that Stage Channels and regular audio channels do not come with a recording feature. If you don't do the proper setup for audio recording, the discussions you had will be lost. To learn how to record audio from Stage Channels checkout our article on How to Make a Podcast on Discord in 2023.
Once you have recorded your audio the next step to turn it into an actual podcast is to distribute the content to a wider audience through apps like Spotify, Apple Podcasts and Amazon Music!
Distribute your podcast to a wider audience!
Once you have your audio ready, lets get it out to the world through a podcast publishing platform.
Podcast publishing platforms make it easy to get your podcast out there, on all the major listening apps like Apple Podcasts, Spotify, Amazon Music and Google Podcasts.
For that you can try Caproni for free! We take pride on our personal customer service.
If you need help, you can book a free meeting with a podcasting expert here and we'll get you on your way! No strings attached. No commitment required.