Publish your podcast like the pros — without breaking a sweat
For entrepreneurs ​👩‍💻​
Record your audio and upload it to caproni — we'll take care of distribution so everybody can listen 🎧 to it and see 👀 it on all platforms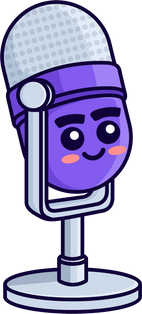 Maximize your reach — without wasting time
We help you distribute your podcast to Apple Podcasts, Spotify, Google Podcasts, Overcast, Pocket Casts and much more!
Publish to YouTube without duplicating work
Publish your audio and video at the same time using Caproni. After connecting your YouTube channel you can publish your videos podcasts from Caproni.
You have more than one podcast?
Publish all your shows with a single account — for the same affordable price
Analytics for your podcast
Our analytics tools will help you measure your impact, identify your audience, and visualize your success.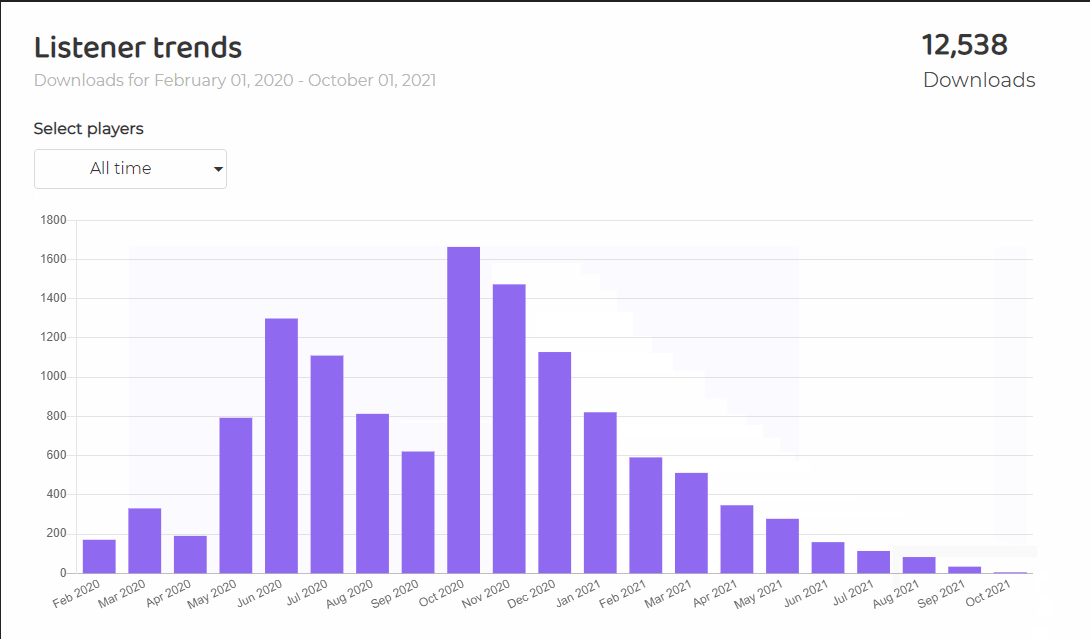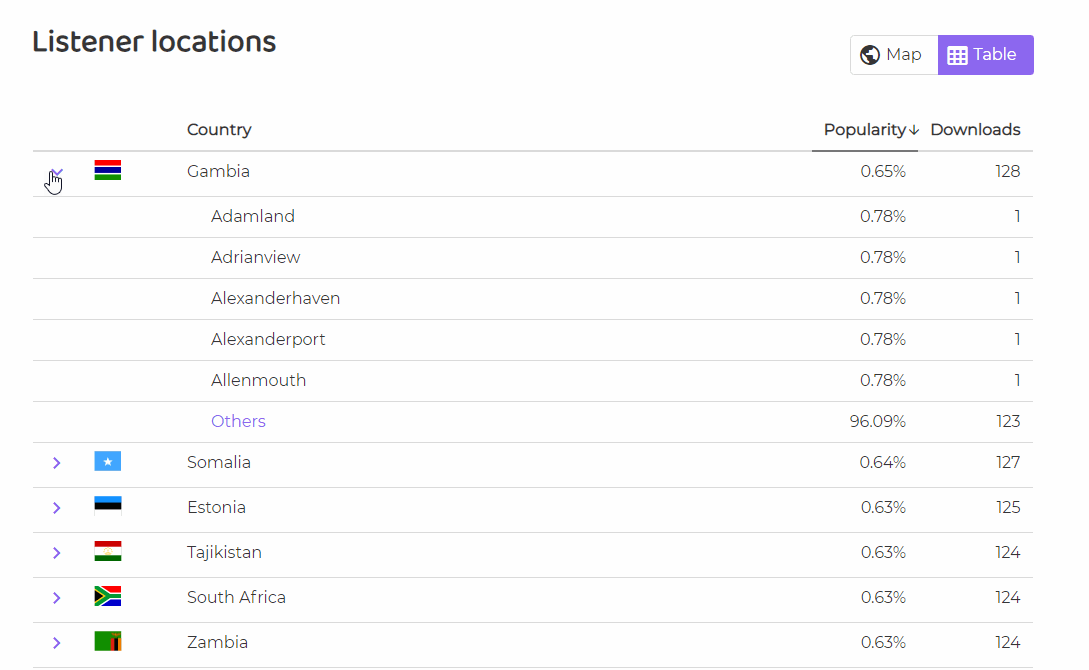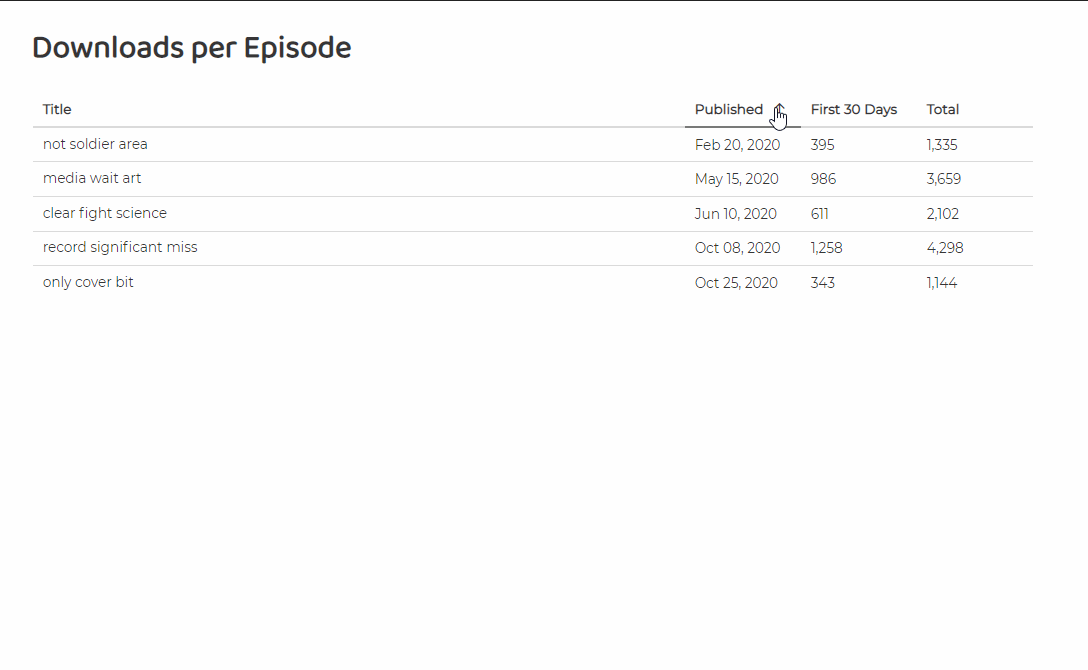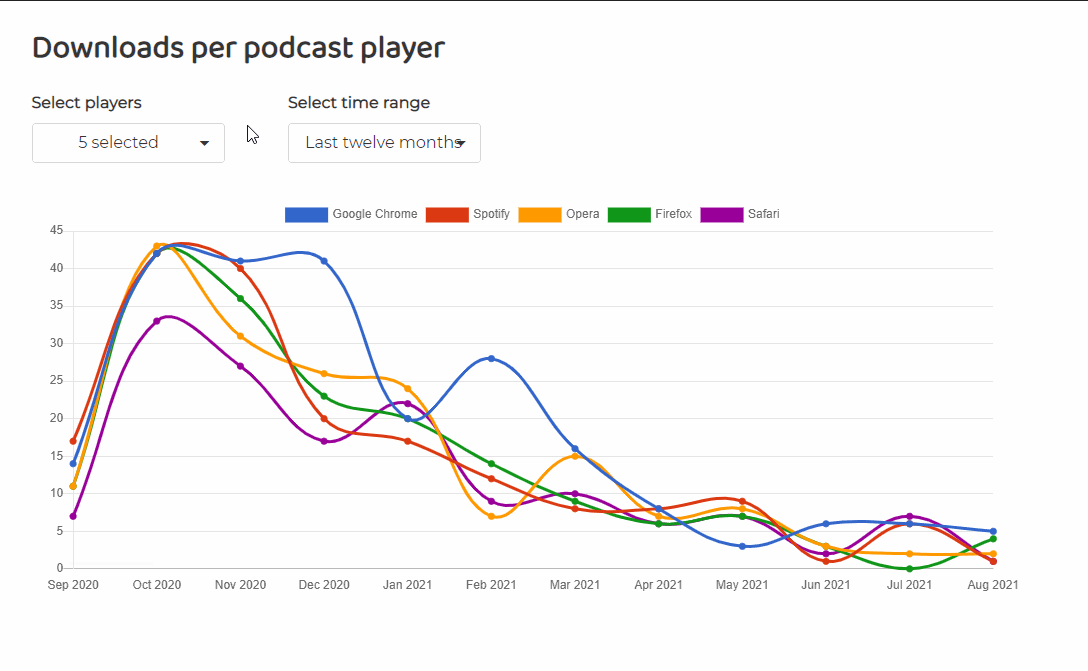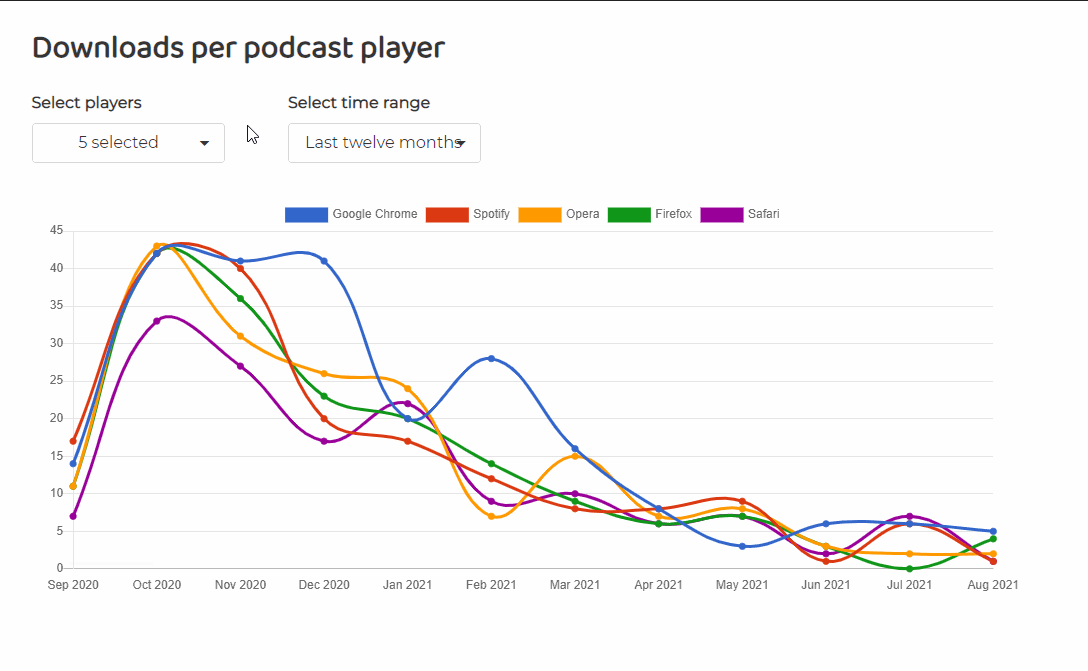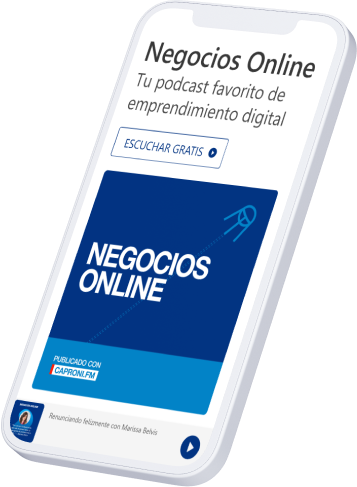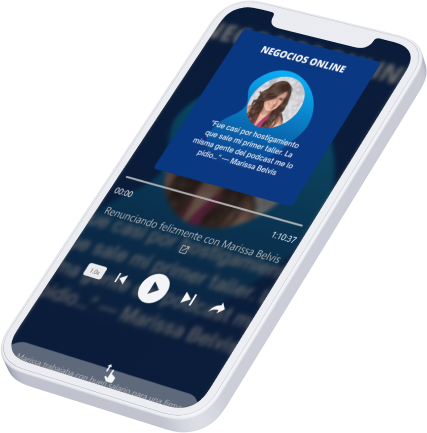 Your podcast's website will look this cool
Keep growing your podcast and strengthen your brand by publishing your podcast on your own website. Painlessly use your own domain to keep control of your audience.
Websites for all your podcasts — without any coding
Even if you have never created a website, with our easy to use tools you can build a professional podcast website in less than a minute.
Grow your audience without wasting hundreds of hours
Publish text versions of your episodes automatically on your podcast's website—great for helping people discover your podcast and for accessibility!
Sell directly to your fans
With our easy-to-use tools you can sell digital goods like ebooks, PDFs, videos, and more on your podcast's website.
Blazing fast. SEO perfection
Your podcast pages will load super fast, even in slow connections. Our pages have earned the highest ratings from the Google Lighthouse site evaluation.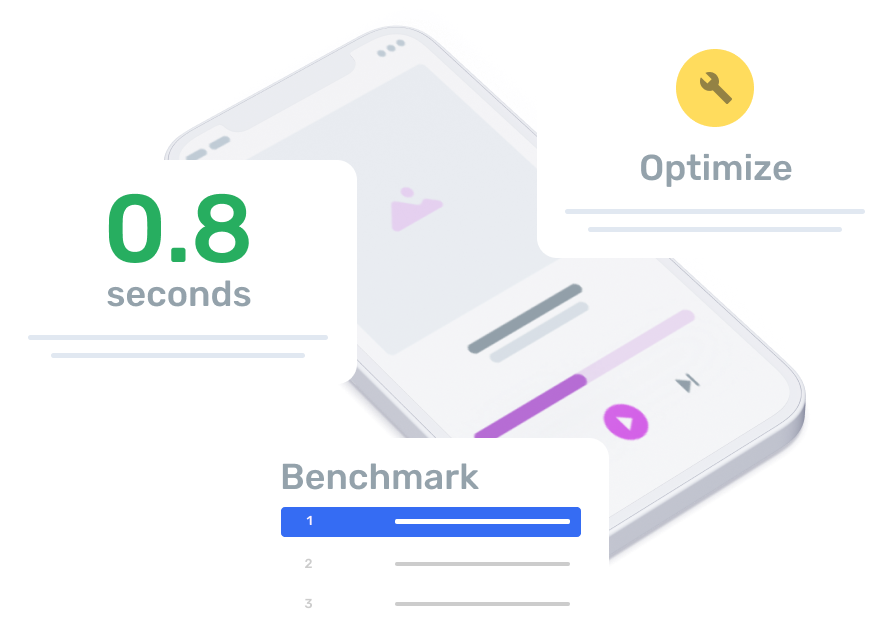 Shout out to @CaproniFm - a podcast publishing app that's just starting out but already better than any other I've used - in terms of features, UX and service. If you're looking to start a podcast, check them out.
Start an online shop for your podcast — in a breeze
Sell digital downloads like eBooks, videos, Excel sheets and PDFs from your podcast's website (also included)
Secure payments handled by Stripe
Super simple and easy to use!
Let your sponsors pay online
Sell access to digital communities!
Hi! 👋 I'm Gabriel
I'm the founder and lead developer at Caproni. Nice to meet you!
I love podcasts. I've been listening to them all my adult life. I fondly remember loading new podcast episodes into my iPod for listening while driving. Since then the industry has changed a lot.
Now podcasting has become mainstream and publishing a podcast has become easier than ever. However, after talking to dozens of podcasters something I realized is that while getting your audio published is really easy, making your podcast look and sound professional is still very hard.
That's why we are building Caproni. Our mission is to help podcasters get their content out there without wasting a second while looking still professional. Wanna give it a try?
— Gabriel J. Pérez Irizarry
Publish your podcast today
Get your podcast on all listening apps and YouTube with one easy to use tool.
Book a strategy call